Michaela is up from the States, visiting in Canada for the holidays. She has family here that she is is pending part of her holidays with and wanted to come up and visit with some of the animals here in our care.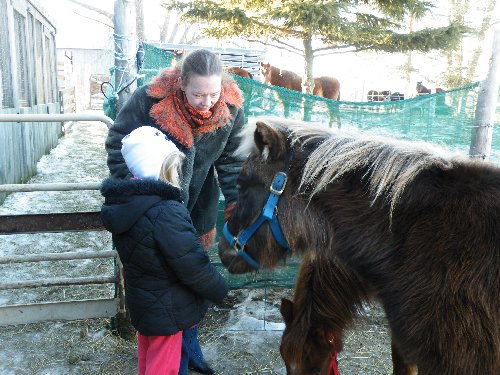 Michaela and Heather meet the new ponies, Smokey and Toffy.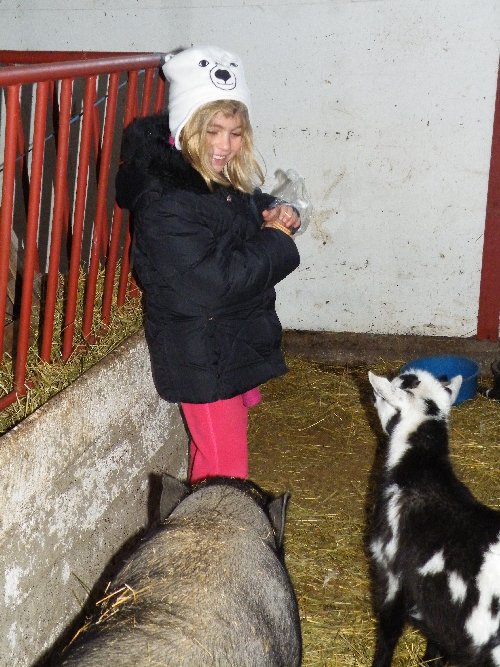 Michaela sharing treats with Marisol. "No Bullet, you've had enough cookies"!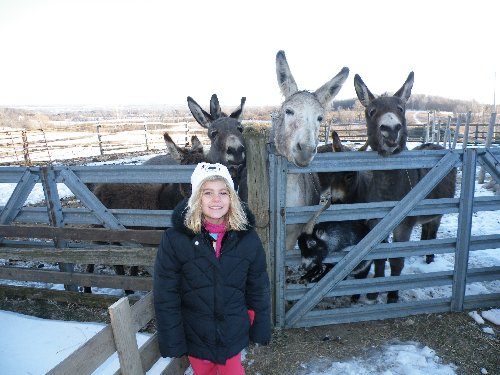 All together now, group Picture!
Hopefully Michaela will be back to visit us again on her next visit to Canada. We'd love to see her again!