We have had the pleasure to meet a wonderful group of ladies that have formed the group "Friends of Animals". These wonderful woman have been busy the last two months, planning and baking, selling and raising awareness for our farm.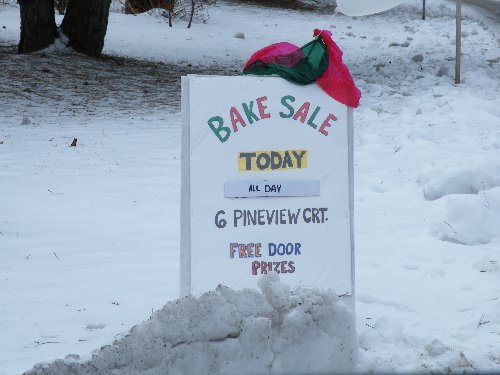 I am excited about the new friendships I am forming with such wonderful, kind hearted ladies. Members include Bette Stokes, Noela Blease, Barb Gorry, Marilyn Anderson, Melaine Taylor, Erika Baines, Jane Chalmers, Olive Cripps, Dorothy Herman and her sister Marilyn Warriner, Margo Hunter, Barbara Jean James, Gabriele Nichols, Greta Onstad, Kate Pemberton, Rita Pemberton, Roberta Ruffolo and Audrey Thomas.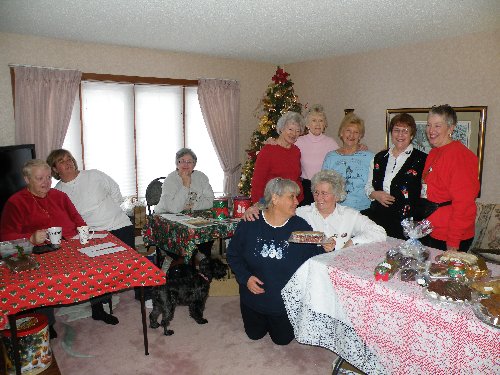 Audrey Thomas was one of the star performers selling our Painted Rock Animal Calendars, 14 in total. A special thanks goes out to Audrey's Husband Ken who did most of the printing for "The Friends of Animals" which included brochures and bake sale flyers.
Kate Pemberton designed the wonderful bake sale flyers.
Rita Pemberton was one of the members that went all out in selling raffle tickets, her efforts managed to raise $237.00 in ticket sales on a wonderful gift basket she had made up and valued at over $100.00. Greta Onstad generously had all the community reminder notices printed for the bake sale. Bette Stokes designed all the signs that were posted to direct people to the bake sale and her wonderful Husband Al constructed all the sign stands that held the bake sale signs.
There efforts managed to raise an incredible $2200.00

as well as a months worth of cat & dog food.

Thank You so much Ladies for all your hard work and kindness. Having you all as a member of the Painted Rock Family and joining us on our journey means a great deal to not only Barry & I, but all the animals here at the farm too.


After the bake sale and raffle was over, member Bette Stokes was out and about town speaking with local businesses to raise awareness for our farm and asking for donations of items that are much needed here at the farm. Several businesses were kind enough to make donations. We would like to thank the following for their generousity:


Tottenham Feed Services & Steve and Carol
Tottenham Home Hardware & staff
Tottenham Pet valu & Jurgen Eichler
Tottenham Subway & staff
Tottenham Fields & all the girls
Schomberg Veterenary Services
Schomberg Farm & Garden Supplies & Chris Crocombe
Bernardi Garden Supply Inc. & Joseph Bernardi
Newmarket Global Pet Foods & Domenic Campitelli

We thank you for your support!